THE BEST WOMEN'S TENNIS COMES TO ANDORRA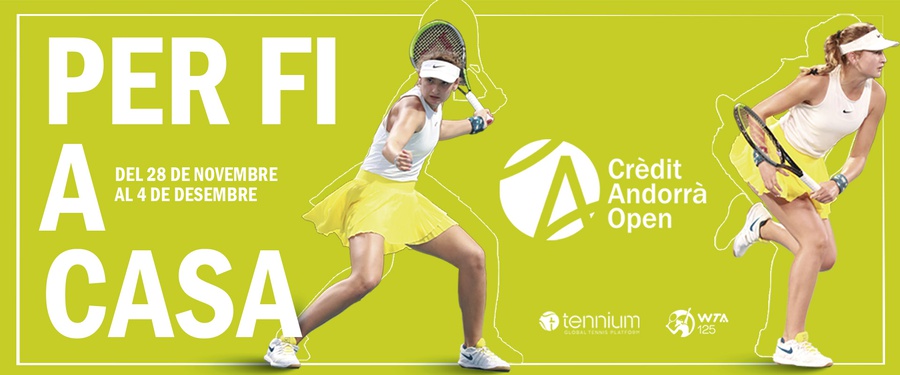 From 28 November to 4 December enjoy the 1st WTA 125 Women's tennis tournament organised by Tennium by Crèdit Andorrà Open at the Polideportiu d'Andorra.

Throughout the week you can enjoy the different tournaments with the most professional women's tennis players from all over the world, experience the finals and take part in the different activities that will be organised around the event.

As official sponsors of the event, we will generate different collaborations that we will be discovering for you. Follow us on social media where we will be holding raffles and ticket giveaways!

Don't miss out and ask us for more information.